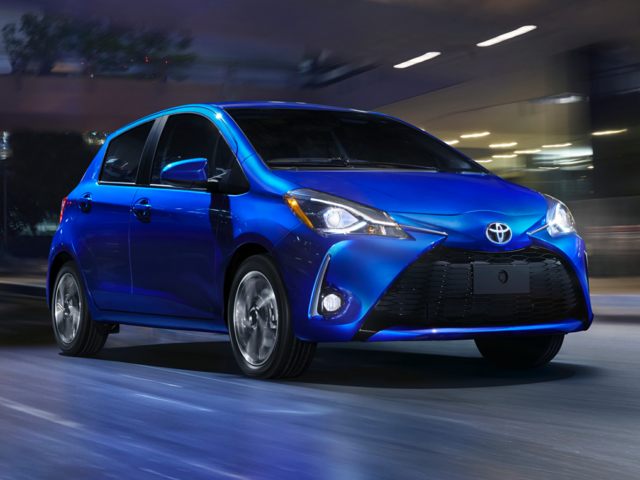 ​Long winters full of deep snow make many Grand Blanc drivers turn up their noses at the idea of a subcompact car. But the 2018 Toyota Yaris has more to offer than you might think for the economically-minded buyer.
The 2018 Yaris has been redesigned with an aggressive, modern grille and character lines, so you'll feel chic and fashionable arriving to any event. In the affordable subcompact segment, the Yaris outdoes the competition in standard tech—Toyota Safety Sense with lane-departure warning and low-speed pre-collision system come with even the most basic trim level, as does a premium 6.1-inch touchscreen with voice control.
Starting as low as $15,635 for the bare-bones model, and sipping fuel at 36 mpg, the 2018 Yaris neatly fits a tight budget. Complementing its off-the-lot economy, this no-frills hatchback also retains its value well, which makes a big difference when it comes time to trade in.
With a good set of winter tires, even a small car can make it through most driving conditions, so give the Yaris a chance!